Help us save East Africa's Elephants
We address the human root causes of the elephant crisis by developing schools in troubled areas.  Our schools give children the skills they need to earn a future livelihood away from poaching. They also bring fractured communities together, uniting them in the common causes of educating their children and saving their wildlife.
We are continuing the mission of helicopter pilot, Captain Roger Gower, who was tragically shot down by poachers while protecting the wildlife he loved.
Our Roger was born to fly, and was determined to make his life count by helping Africa's wildlife. Let's help Africa's children and wildlife flourish and grow, so they too can realise their full potential.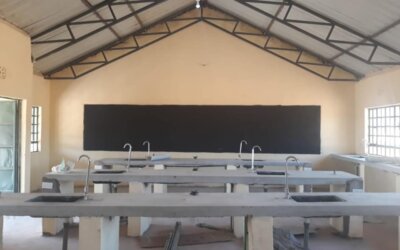 We would like to present Kisping School's new science laboratory
read more
OUR SCHOOLS
Investing in schools has been proven to transform poaching in many communities across Africa. By giving children the education they deserve, poachers can become game keepers and wildlife populations can thrive. Click here to find out more or choose from one of your current projects below
[/db_pb_fullwidth_slider]